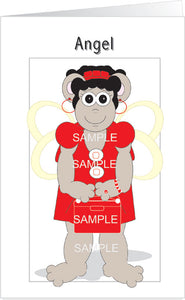 CARD DETAILS
Inside:
I don't know how you do it,
But you always come through
You are always right there,
Any time I need you,
I don't know why you do it,
But you constantly give,
Of yourself unconditionally
As you love and forgive.
Mom, you're an angel,
There are many special qualities
That you possess.
I'm glad to have you in my life
And know that I am truly blessed!

I love you, Mom! Thanks for all you do!
Contains one card and one envelope.
Size is 8.5" L x 5.5" W.