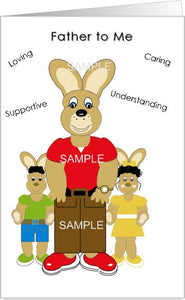 CARD DETAILS
Inside:
You have always been like a father to me,
An example of strength standing bold and righteously.
You were always there to guide and direct,
To encourage and inspire,
To nurture and protect.
Thanks for constantly making yourself available and supporting me in all that that I do. I am so grateful to have you in my life.
Includes one card and one envelope.
Size is 8.5" L x 5.5" W.