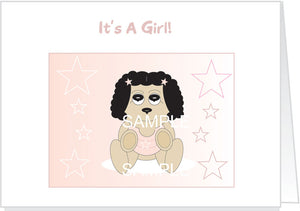 CARD DETAILS
Inside:
Congratulations!
It's a girl,
It's a boy,
That brings happiness and joy;
It's a smile,
It' a tear,
That fills your heart with cheer. 
Twenty cards with twenty envelopes.
Inside card allows for space to detail time, place, and date of the event.
Size is 4" L x 5.5" W.