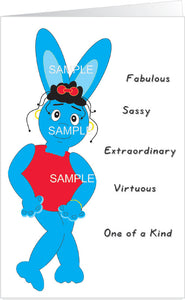 CARD DETAILS
Inside:
Others thought I was lucky, I agree.
Mom, you are extraordinary.
I thank you that you know what it means
To sacrifice your hopes and dreams
In order to nurture and encourage another,
I am truly blessed to call you mother.
Includes one card and one envelope.
Size is 8.5" L x 5.5" W.